Coaching and Collaboration from the Cloud
Carnegie Cloud opens up access to Dale Carnegie's entire library of Live Online programs through a convenient subscription. Our customers build their competitive advantage by enabling associates to take LIVE Online training when it's convenient for them and when they need it most.
Develop Leadership Pipeline
Increase Employee Engagement & Performance
Improve Customer Satisfaction & Retention
Grow Revenue or Market Share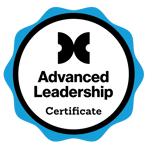 With Carnegie Cloud, you can engage your employees with collaborative, LIVE virtual classroom training. Courses are grouped into convenient certificate paths that give you maximum flexibility for professional development.